Why Do People Wear Braces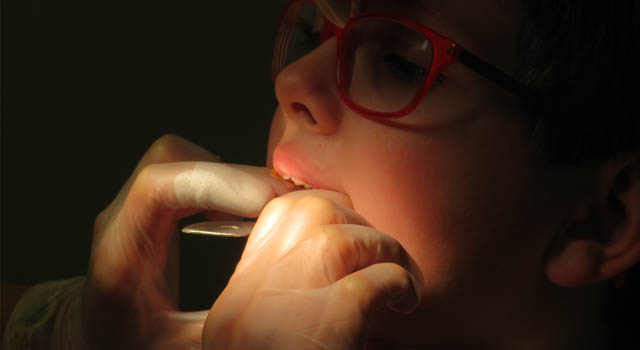 Avon Dental Helps you "Wear Braces"
Get

Emergency Treatment

Now
Wear Braces Learn More
Avon Dental Can Help You Learn How To Wear Braces
Braces are very common. In fact, about four million Americans wear braces to treat a variety of dental issues including crowded or crooked teeth, underbites, overbites, and joint disorders.

It is very important to get these problems treated as they do not only affect one's facial structure, but can also lead to serious dental issues such as gum disease, and tooth decay.
Experts suggest to get these treatments as soon as possible. In fact, The American Association of Orthodontists suggests to take your young ones to an orthodontist just as they begin to grow adult teeth, which is around twelve years of age.
This is important because it is easier to treat such issues when you are young. However, 25% of all dental patients who wear braces are adults.
Braces are effective but can take a very long time to treat a problem.. If your teeth are very poorly aligned, it may take three or more years for the treatment to be effective. Plus, they can be a bit discomfortable to wear in the beginning as well.
However, despite all this, people still search for 'affordable orthodontist near me' and wear braces due to the benefits that they provide.
With a success rate of 100% among children and 70% among adults, braces are extremely popular, but only an experienced orthodontist can provide you with the right treatment.
There was a time when braces used to be painful and unattractive. But now thanks to the presence of Invisalign braces, you do not have to worry about the appearance.
Invisaligns, offers at our practice, are removable braces that can treat a number of dental issues, but may not be suitable for very complex cases. They are, however, typically a little more expensive than traditional braces. Nonetheless, we at Avon Dental Round Lake accept different insurances and offer a variety of braces at affordable rates.
Call 847.986.6682 today to book an appointment.
$500 Off
Offering Braces in Traditional, Clear, or Invisalign Orthodontic
A free full orthodontic consultation is required to see which straightening option will work best for you.
Looking For The Right Braces?
Getting the Right Braces Colors Starts Here
Round Lake Beach, IL & Grays Lake, IL
Our Locations
Useful Links
For Quick Access
Sunday
By Appointments Only
* Every other Saturday we alternate. Call for details.