5 Tips On How to Find An Orthodontist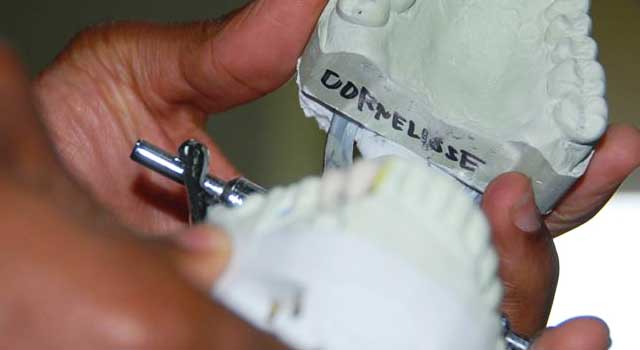 "find an Orthodontist" Here at Avon Dental
Get

Emergency Treatment

Now
5 Tips On How To Find An Orthodontist
Avon Dental Can Help
There are only about 13,500 orthodontists working in the US. This may come as a surprise to some because the number of dentists working in the US is a lot higher than this.
The difference is due to the fact that not all dentists are orthodontists, but all orthodontists are dentists.
Orthodontistry is a specialized branch of dentistry that requires special education and experience. We at Avon Dental Round Lakehave experienced dentists available to serve your needs. However, for many people it can be hard to find an orthodontist.
To help you in this regard, given below is a small but effective guide on How to find an orthodontist
Search the Web
The internet has all the answers. Just go to Google and look for what you need. For example, if you are trying to find an an orthodontist in Round Lake then just Google 'orthodontist in Round Lake' and you will be bombarded with options.
You may also try other variations, such as 'dentist orthodontist near me' and 'affordable orthodontist near me.
Ask for References
Ask your friends and family members for references. This is a good option because they will refer you to trusted names.
Inquire About the Procedures
Orthodontistry helps treat a number of dental conditions including poorly aligned jaws, crooked teeth and bad bites. Dentists use a number of techniques to correct these issues, ranging from surgeries to appliances.
Make sure your dentist covers a variety of procedures so that you can get the treatment that is best for you.
Check for Rates and Insurance
Getting the perfect smile can be expensive, so make sure to inquire about the rates and if your dentist accepts insurance or not. This can help you reduce financial burden.
For more information on orthodontists and how we can help you get rid of dental issues, call 847.986.6682 today. We at Avon Dental Round Lake can answer all your questions.
$500 Off
Offering Braces in Traditional, Clear, or Invisalign Orthodontic
A free full orthodontic consultation is required to see which straightening option will work best for you.
Looking For The Right Braces?
Getting the Right Braces Colors Starts Here
Round Lake Beach, IL & Grays Lake, IL
Our Locations
Useful Links
For Quick Access
Sunday
By Appointments Only
* Every other Saturday we alternate. Call for details.