Pediatric Dentistry
Our pediatric dentistry is child focused.
Educational & Resdorational Dental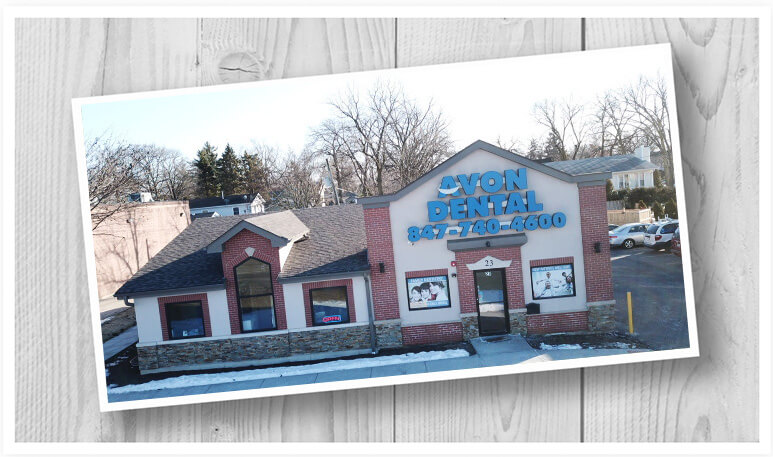 First and Foremost, Dr. Lee dedicates her time to working on pediatric dental care at all 4 of our locations. Moreover, our staff is fully trained and constantly striving to meet the needs of all our families children. Learn more about Dr. Lee by clicking the link below.
What is a pediatric dentistry?
Pediatric Dentistry: How to create a healthy mouth for your baby?
Protect your baby's teeth with fluoride
Check and clean your baby teeth
Take your child to the dentist before age 1
Don't put your baby to bed with a bottle
Feed your baby healthy food
Why Clean the Baby Teeth When they Will Just Fall Out?
It is important that baby teeth fall out on their own, as they hold the space for the adult teeth. Just like adult teeth, baby teeth can decay and cause pain for the baby. That's why it is so important to check and keep your baby's teeth clean and healthy. Yes, even the baby teeth.
Why Does my baby need fluoride?
Fluoride (Floor-Eyed) protects teeth from tooth decay in the early years. It can even heal early decay. Keep in mind that Fluoride is present in the drinking water of many towns and cities. If you live in the neighboring townships surrounding Round Lake Beach, then you have a cheap and abundant fluoride source and you should be fine. When fluoride is not available, as is normal with well water, and other natural water sources, the dentists can apply fluoride in the form of a paste, gel, drops or varnish to protect your child's teeth from decay.
How often should I clean the baby teeth?
Healthy teeth should all be in one color. If you see spots or stains on the teeth, take your child to the dentist. Clean the baby teeth as soon as they come in with a clean, soft cloth or a baby's soft toothbrush. Clean the teeth at least once a day. It's best to clean them right before bedtime to prevent bacteria growth.
When can i start using a toothpaste?
At about age two (or sooner if a dentist or a doctor suggest it). You should start putting a pea sized drop of fluoride toothpaste on your child toothbrush. Young children cannot get their teeth clean by themselves, until they are 7-8 years old. You must help you child brush their teeth. Try brushing their teeth first and then letting them finish.
What is wrong in putting my baby to bed with a bottle?
Milk, formula, juice and other drinks like soda, all have sugar in them. If sugary liquids stay on your babys teeth too long, it can lead to tooth decay. Regardless of the quality advertised, read the label and keep in mind that most products break down into simple sugars. Don't let your formulas cause pain and discomfort. If you do put your baby to bed with a bottle, fill it with warm water.
So what else can I do to avoid my baby from getting cavities?
Between feedings don't give your baby a bottle or sippy cup filled with sweet drinks to carry around. Near his or her first birthday, teach your child to drink from an open cup. If your baby uses a pacifier, don't dip it in anything sweet like sugar or honey.
My child is afraid at the thought of going to the dentist, what should I do?
We work hard to reinforce positive behaviors and create an overall fun first experience. Tell your child that they are going to the tooth doctor, who helps children keep their teeth healthy. Tell them that during the visit, the dentist will "brush", "count", and maybe "take pictures" of their teeth. Please don't use the words "shot", "hurt", "needle", "pull", and "drill." If your child needs dental treatment, our office staff are very good at explaining dental treatment to children. We use specialized language that helps describe our procedures in a more kid-friendly manner. Because most children's fears are related to the unknown, we use a lot of "Tell-Show-Do" to allow your child to learn about the procedure using age appropriate language as well as see and touch the tools before starting any procedure.
What brands do we stand behind?
1. Colgate
2. Crest Complete
3. Sensodine
Pediatric Dentistry
Designed For Kids Priced For Parents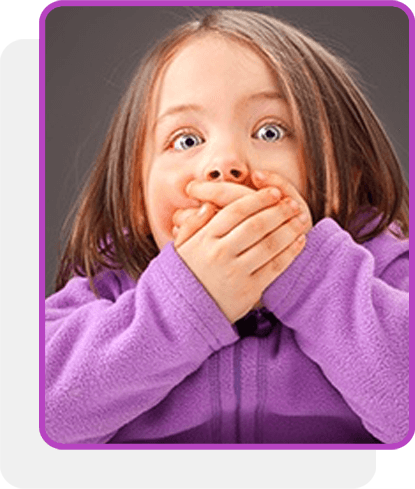 Pediatric Dental Emergency Response:
Gentle / Convenient / Comfortable / Affordable
Indeed, when your child suffers a pediatric dental emergency you want a dental office that will work around their school and your work schedule. Furthermore, you want a practise that will pair your child with a pediatric specialist who will provide comprehensive treatment. No doubt you want that experince to be both safe and educational.  For this reason we focus on techniques that limit your childs pain during procedure, while mitiaging their fears.
Our focus is your childs total comfort during the entire dental experience.
Pediatrics Dentistry Care
Educational / specalized treament
Our pediatric dentists provide comprehensive oral health care.  In fact our staff are trained on infant oral health exams.  Furthermore, our pediatric dentists focus on preventive dental care like cleaning and fluoride treatments. Also, we can help by implmenting habit counseling (e.g. thumb suckling); even more, we can help with the early assessment and treament for straightening teeth and correcting improper bite formation. To say nothing of repairing cavities or defects to diagnosis of oral conditions with childfhoold diseases such as diabetes, congenital heart defect, asthma, hay fever and more; management of gum disease, and much more.  In short, our staff are well prepared, knowledable, and have equipment to tailor a pediatric dental experience to your child that will be combrotable and safe. But more importantly, it will give you peace of mind that your little one(s) is/are in good hands.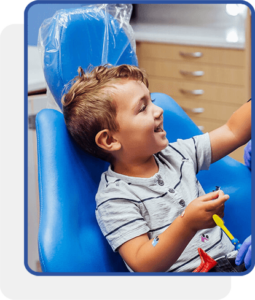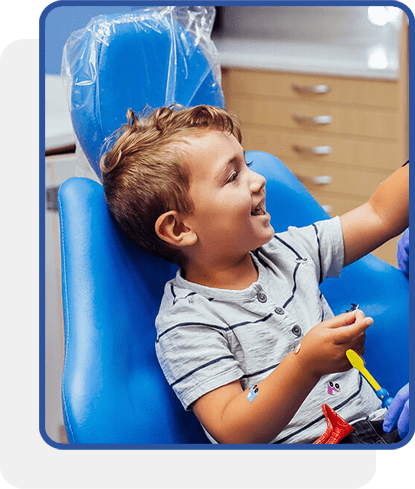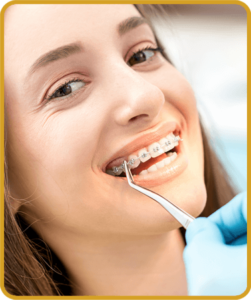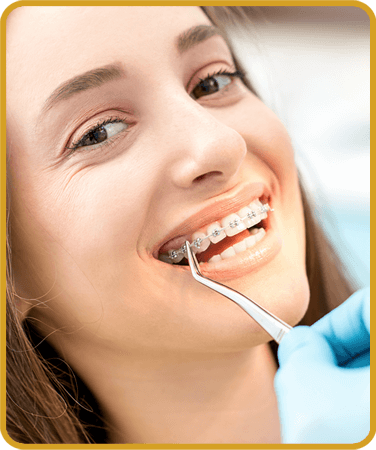 teen braces:
teen compliant / Invisalign / traditional braces
Whether you are an athlete or someone that has a serve case we have teen compliant teeth braces solutions for all our pediatric patients. From
traditional braces
to
clear braces
to
invisalign
.  We work with families everyday on creating the perfecting smile for teens. Moreover, we strive to make our service affordable thorugh convenient payment plans and inhouse financing. Our priority is brining your teens smile into focus so they can gain the confidence every child deserves.
Highly Rated Dentists
Here is What Makes Us Special?
Safety First: COVID PREPAREDNESS
Preparation Is Invaluable.
That's why we have comprehensive safety procdures in place to prepare a clean and comforatable environment that you can trust.
INNOVATING
Accepting Most Insurances
We treat emergencies seriously. We have 2 local locaitons and two further locations.
We'll work hard to get you in at one of our 4 locations.
ACCOMDATING
Our special offers occur twice a year. Once in spring and agin in the winter. We offer huge saving, introductory pricing on braces , cosmetic dentistry and more. AFFORDABLE
Proundly Accepting Most
Dental insurances
Avon Dental Round Lake Beach Dental Insurance List