PEDIATRIC DENTISTRY MEANS CARING FOR YOUR CHILDREN LIKE YOU DO. THAT'S WHAT WE DO BEST.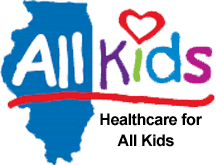 What is a pediatric dentistry?
Pediatric Dentistry: How to create a healthy mouth for your baby?
Protect your baby's teeth with fluoride
Check and clean your baby teeth
Take your child to the dentist before age 1
Don't put your baby to bed with a bottle
Feed your baby healthy food
Why Clean the Baby Teeth When they Will Just Fall Out?
It is important that baby teeth fall out on their own, as they hold the space for the adult teeth. Just like adult teeth, baby teeth can decay and cause pain for the baby. That's why it is so important to check and keep your baby's teeth clean and healthy. Yes, even the baby teeth.
Why Does my baby need fluoride?
Fluoride (Floor-Eyed) protects teeth from tooth decay in the early years. It can even heal early decay. Keep in mind that Fluoride is present in the drinking water of many towns and cities. If you live in the neighboring townships surrounding Round Lake Beach, then you have a cheap and abundant fluoride source and you should be fine. When fluoride is not available, as is normal with well water, and other natural water sources, the dentists can apply fluoride in the form of a paste, gel, drops or varnish to protect your child's teeth from decay.
How often should I clean the baby teeth?
Healthy teeth should all be in one color. If you see spots or stains on the teeth, take your child to the dentist. Clean the baby teeth as soon as they come in with a clean, soft cloth or a baby's soft toothbrush. Clean the teeth at least once a day. It's best to clean them right before bedtime to prevent bacteria growth.
When can i start using a toothpaste?
At about age two (or sooner if a dentist or a doctor suggest it). You should start putting a pea sized drop of fluoride toothpaste on your child toothbrush. Young children cannot get their teeth clean by themselves, until they are 7-8 years old. You must help you child brush their teeth. Try brushing their teeth first and then letting them finish.
What is wrong in putting my baby to bed with a bottle?
Milk, formula, juice and other drinks like soda, all have sugar in them. If sugary liquids stay on your babys teeth too long, it can lead to tooth decay. Regardless of the quality advertised, read the label and keep in mind that most products break down into simple sugars. Don't let your formulas cause pain and discomfort. If you do put your baby to bed with a bottle, fill it with warm water.
So what else can I do to avoid my baby from getting cavities?
Between feedings don't give your baby a bottle or sippy cup filled with sweet drinks to carry around. Near his or her first birthday, teach your child to drink from an open cup. If your baby uses a pacifier, don't dip it in anything sweet like sugar or honey.
My child is afraid at the thought of going to the dentist, what should I do?
We work hard to reinforce positive behaviors and create an overall fun first experience. Tell your child that they are going to the tooth doctor, who helps children keep their teeth healthy. Tell them that during the visit, the dentist will "brush", "count", and maybe "take pictures" of their teeth. Please don't use the words "shot", "hurt", "needle", "pull", and "drill." If your child needs dental treatment, our office staff are very good at explaining dental treatment to children. We use specialized language that helps describe our procedures in a more kid-friendly manner. Because most children's fears are related to the unknown, we use a lot of "Tell-Show-Do" to allow your child to learn about the procedure using age appropriate language as well as see and touch the tools before starting any procedure.
Also try to visit some local libraries to get some fun activities including ready books like
Coupon
Please Give Us a Share!
[shareaholic app="share_buttons" id="6741283″]
Comfort

99%

99%

Overall Satisfaction

100%

100%

Price

35%

35%

Gentle Touch

95%

95%

Variety of Flavored Pastes

75%

75%
We Stand By These Brands For Daily Oral Health